DELHI DESIGN FESTIVAL (DDF)
A weeklong celebration of design & design thinking...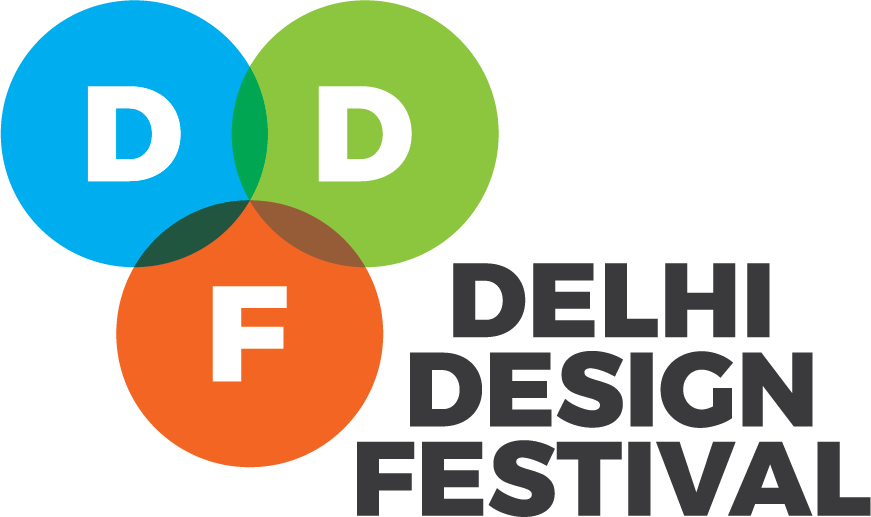 Design plays a critical role in our everyday life, shaping the way we live and work. Design also offers collaboration and co-creation in work, allowing professionals of different fields to explore, communicate, create and develop.

Delhi Design Festival, organized jointly by USID Foundation & India Design Festival is a celebration of design and design thinking to extend the power of design and its value to businesses, governance and society. It is a festival to celebrate and showcase the creativity and innovation of design and design professionals across the various designdomains and also connect the design with the common people. Delhi Design Festival mission is to contribute to improvements in various areas of design discipline including business, policy, education & future and the impact of design in improving the quality socio-economic, socio-cultural life of people of India. It also aims to contribute improvements in various aspects of urban and rural life across India with especial focus on Delhi and NCR region. The festival is planned for month of February 2018 and includes many pre-festival, during festival and post festival events including conference, seminars, workshops, exhibitions, design showcase, design camps, design showcase, design shopping, design competitions, design in schools fashion shows, performance, design walks, public events and open days in public buildings, and design studios etc.showcase 
etc.

We are looking forward to hear from individuals, students, organisations AND institutions who are interested in being part of Delhi Design Festival (DDF) as VOLUNTEER, PARTNERS and SPONSOR etc. in making this event successful. Contact usid@usidfoundation.org or call at +91 9695903332

____________________________________________________________________________
Speakers & Presenters from Past Conferences
Debra Danielson
President of CTE,
SVP & Distinguish Engineer,
CA Inc.


Prof. M.P. Ranjan
Principal Designer & Faculty,
National Institute of Design,
Ahmedabad (NID)

Dr. Fredrick Weber
Adjunct Sr. Research Scientist
Columbia University Research
Institute

Kentaro Toyoma
Asst. Managing Director
Microsoft Research India

Prof. Anil K Gupta
Professor IIM, Ahmedabad
Founder-Honey Bee Network
Ex.Vice Chairman NIF

Ed Cutrell
Manager, Technology
for Emerging Markets,
Microsoft Research India

Murli Nagasundaram
Head, Learning Innovation,
Manipal Universal Learning

Aditya Dev Sood
Founder and CEO,
Center for Knowledge
Societies (CKS)

Dr. Jerome White
Researcher
Mobile Research Group
IBM Research Lab


Dr. Carrie Gates
Vice President & Research
Staff Member,
CA Labs, CA Inc.


Dr.Christian Lappe
PhD, Director, Sales &
Marketing,SensoMotoric
Instruments (SMI) GMBH


Dr. Ed Cutrell
Manager, Technology for
Emerging Markets
Microsoft Research India


Daniel Scuz
Principle Consultant
Apogee Usability Asia Ltd.
Hongkong


Prof. Ganesh Prabhu
Professor of Strategy
Indian Institute of Management, Bangalore


Sandeep Datar
Sr. Director
User Experience Design
Yahoo India R&D


Bill Thies
Resaercher, Technology
for Emerging Markets,
Microsoft Research India


Anita B Punja
Asia Pacific Leader
Learning Content Dev.,
IBM India


Deepak Menon
Group Design Manager
Microsoft India Development
Center, Hyderabad


Dr.Mellisa Densmore
Post Doc. Researcher
Technologies for Emerging
Markets, Microsoft Research India


Jasson Huang
Founding Principal, Tang
Consulting and Founder &
President,UPA China


Dr. Alok Bajpai
Consultant Psychiatrist
Regency Hospital
Kanpur, India


Sridhar Marri
VP- & Head, Corp. Comm.
Design Group
Infosys Technologies


Dr. Dinesh Katre
Group Head, National
Multimedia Resource Center
C-DAC Pune


Abhishek Hazra
UX Designer
Microsoft India Development
Center, Hyderabad

Asim Waqif
Architect & Installation Artist,
Faculty, School of Planning
& Architecture, Delhi